Dr. Glenn Brigden is a board certified veterinary dentist. He graduated from Kansas State University Veterinary School in 2003 and practiced general medicine for a year in McLean, Virginia. He then completed a rigorous 3 year veterinary dental residency at the Animal Dental Center in Baltimore, Maryland. Moving west in 2007, he joined the team at Arizona Veterinary Dental Specialists, working on small animals and exotic animals at the Phoenix Zoo. In 2009, Dr. Brigden became a diplomate of the American Veterinary Dental College. Along with the AVDC, he is also a member of the Veterinary Dental Society and has co-authored a chapter in the Veterinary Clinics of North America edition of Clinical Veterinary Dentistry in May of 2013. Although Dr. Brigden enjoys and is skilled at all aspects of dentistry, he has a special interest in oral surgery, including jaw fracture repair and oral oncology cases.
Dr. Brigden is fulfilling his life-long dream of opening his own practice. He and his family, including 2 big labradors and a 3-legged cat, have moved from Arizona and are thrilled to now live in San Diego county. He is excited to be a part of the Southern California veterinary community and to form strong connections with his referring veterinarians.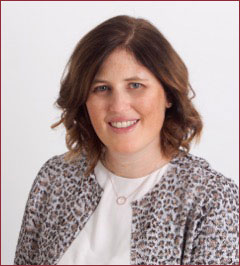 Jennifer Tjepkema, DVM

Dr. Jennifer Tjepkema is an associate at PCVD that's practice is limited to dentistry and has been with Dr. Brigden since the practice opened. Prior to Dr. Tjepkema's residency, she was a general practitioner in Toano, VA for 6 six years. After Dr. Tjepkema left general practice she owned her own practice limited to dentistry, which offered advanced dental services at three specialty hospitals in Virginia. Dr. Tjepkema and her family moved to CA to pursue her residency training with Dr. Brigden. Dr. Tjepkema has a passion for all aspects of dentistry but specifically oral surgery. She is also a member of the American Veterinary Society and will soon have papers published in the Journal of America Veterinary Medical Association (JAVMA) and Journal of Veterinary Dentistry (JVD).
Dr. Tjepkema moved to southern California with her husband, 2 children and 2 dogs; Mr. X a rescue from St. Kitts and Scooby a Shih Tzu rescue from the department of animal services. Scooby had his jaw fracture repaired by Dr. Tjepkema and Dr. Brigden. Dr. Tjepkema's hobbies include playing beach volleyball, paddle boarding and camping with her family.